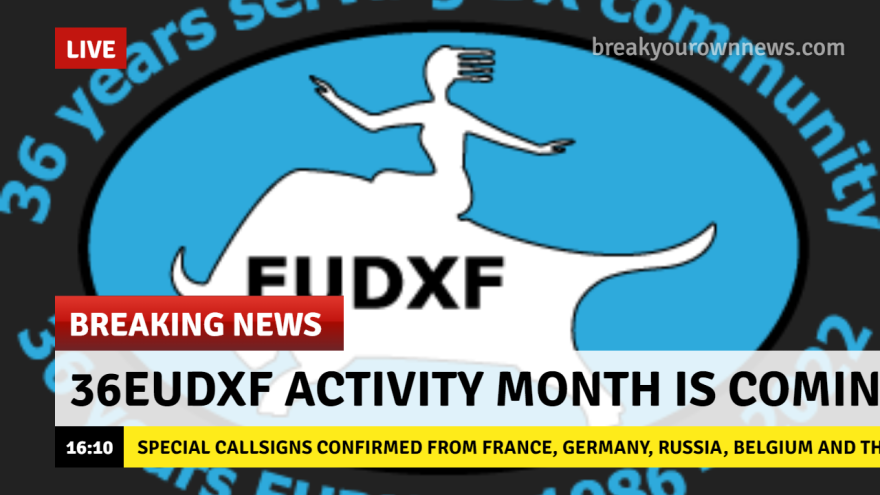 Only 10 days to go until November starts and this means also 10 days away from the EUDXF Activity Month.
The line up for this years traditional activity month is promising with special callsigns confirmed from France, Germany, Russia, Belgium and the Netherlands (9x) and a few more expected.
As soon as this years line-up is confirmed the 36EUDXF Award rules will be published and the party can start.
Join the party !!