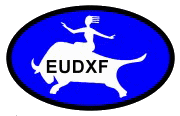 The European DX Foundation (EUDXF) is the first and only all European Foundation to support DX activities. It was established as a non profit organisation in 1986 in the German town of Bad Bentheim by experienced DXers.
Our goal is to support DXers and expeditions (e.g. financial support, printing of QSL-cards) to allow the DX-community in Europe a fair share in their work. We also supply equipment to those in rare countries who cannot afford their own.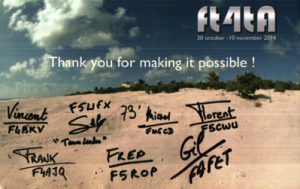 During the past decade, we sponsored a lot of well known DXers and DXpeditions. Our logo can be found on the QSL-cards of the most important activities. But we supported smaller activities as well to underline the wide scope of our activities. If you find our logo on your most hunted QSL-cards: we participated to make it possible to catch the new one. We found that it is more effective to support DX activities by means of a large, strong association with an European perspective rather than by means of a large number of smaller regional associations. Moreoever, it's much more convenient for DXpeditions to send applications to a few large supporters rather than to many small supporters.
We still need more members and supporters to become stronger so that we can continue to sponsor and even increase our support of worthy DX activities. We ask YOU to help us in our common aim by supporting us with your donation or membership. Any amount will help. Membership is Euro 25 per year or equivalent. Help us so we can help DX activities. Donations are tax-deductible to the extent permitted by law for German and Dutch taxpayers (we are waiting for an European regulation).
Please use the contact form in the top menu in case you want more information.