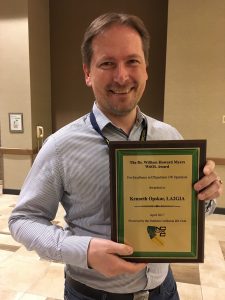 The EUDXF Board decided to  support the upcoming DXpediotion by Ken LA7GIA to visit Brazzaville – Congo.
Ken will be active as TN5E between 25 May and 04 June 2017.
 Operation will be 80-10m + probably 6 meter using the following equipment:
Radio Elecraft K3 (upgraded)

Radio TS480SAT as backup

Amplifier Ameritron ALS 500m 400 W output.

2 element rotatable beam on 14-21-28 MHz up 25-30 meter

Wire dipole on 80,40,30,17,12m up 25-30 meter

80m dipole fixed to EU

40+30+17+15+12m dipole fixed to NA/VK

5 el Cushcraft 50 MHz rotatable beam up 25 meter

Low band receving antennas, homebrew K9AY and BOG

Wire backup antennas on all frequencies (dipole/delta loop)
 FREE LoTW and clublog will be uploaded.
 QTH: Brazzaville, Congo. JI75PR
More info on Ken his website