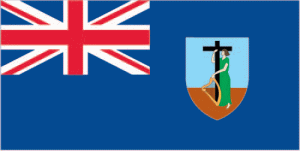 The EUDXF Board decided to support the 2017 VP2MDL Dxpedition to Montserrat.
This DXpedition will take place between November 06 and November 20, 2017, and will be active with two stations from 160m through 10m on CW, SSB, RTTY and PSK31.
The equipment consists of:
Transceivers K2 and K3
two OX1000 power amplifiers
an inverted Vee lowband dipol
40m 2 element yagi
30m loop
Spiderbeam for 20m through 10m
Montserrat (VP2M) has the IOTA reference number NA-103
The experienced crew includes:
DJ6TF, Tom
DK1BT, Manfred
DL4WK, Wolf
DL7DF, Sigi
DL7UFR, Frank
DL7VEE, Rolf
SP3DOI, Leszek
Pilot for this DXpedition is Bernd, DF3CB.
The QSL route is via DL7DF either direct to:
Sigi Presch, DL7DF
Wilhelmsmuehlenweg 123
12621 Berlin
Germany
or via the German QSL bureau DARC to DL7DF.
The team will upload the full logs of the DXpedition to LoTW within 6 months after the DXpedition.
More info at http://dl7df.com/vp2m/