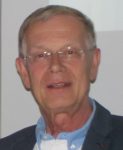 I was born in 1948 and got my first call in the year of 1968 (DC8JF); one year later I became DK3PZ. Being member of DARC, DIG 190, EUDXF, DXCC Honor Roll, AHC, A1-OP, EPC etc.
For DLD-hunters: DOK is E24
I am married with Hilde, DL1XAY.
At the time I am mostly active in PSK and JT-Modes or FT8-Mode (+JTAlert) and the rig is JRC JST 135 together with a 12-m-Dipol as well as short CLC-Dipole for 17m, 20m and 40m each ……….all indoor in the attic.
Using IC 7100 togeather with RCC1258 from RemoteRig for REMOTE access
There are also some portable and vacation-activities e.g. PA9PZ on Vlieland Isl., OZ/DK3PZ on Samsö Isl. and Bornholm Isl., LA/DK3PZ (1990 Hisoy Isl. and 2016 Rennesoy Isl.), YL/DK3PZ, SM1/DK3PZ on Gotland Isl. (2000 and 2011),SM6/DK3PZ in Fjällbacka (2014), SM7/DK3PZ on Öland Isl. (1999, 2008 and 2015) or OH0/DK3PZ (2010) and DLFF-072 and DLFF-80 nearby;in that case I am using an ICOM IC 706 and different antennas.
…see you again on the bands….
I am always glad, to meet radio friends from all over the world.