Today all received applications for the 32EUDXF Award received their awards by email.
In total 98 awards were issued to 47 different applicants.
4 Platinum Awards
16 Gold Awards
31 Silver Awards
46 Bronze Awards
John N4MM is the only "DX" application received. He managed the Bronze and Silver award.
Pavel OM3CND needed only 6 hours for the Bronze award and 10 days for the Platinum Award.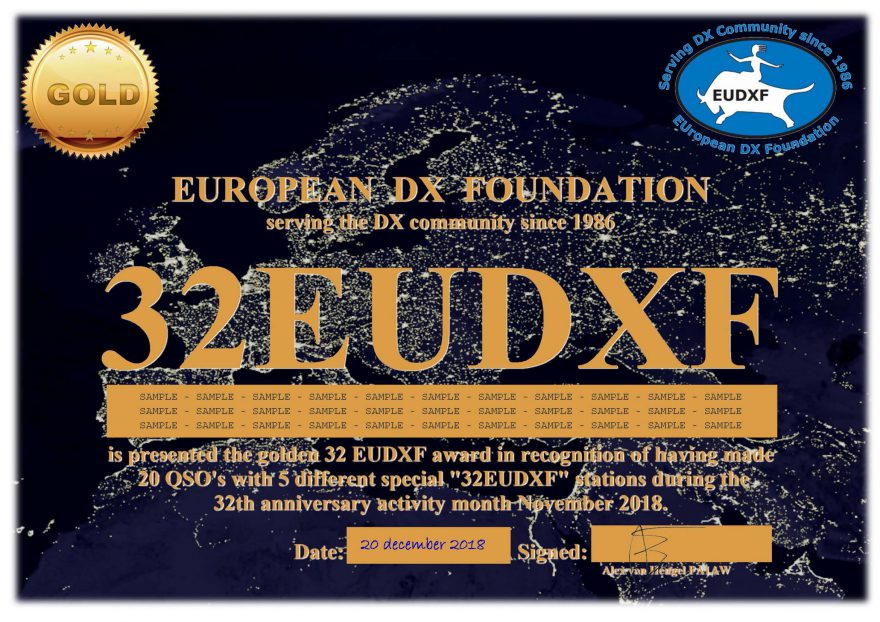 When you applied for an award but have not received it, please contact Alex PA1AW (pa1aw@eudxf.eu)