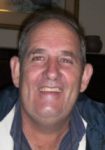 Member of the South African Radio League since 1984. Licenced as ZR4BS in Dec 1989. Did morse code test in Nov 1991 and obtained callsign ZS4BS.
Member of the Bloemfontein Radio Amateur Club – past Chairman. Presently secretary and webmaster www.zs4bfn.co.za.
Councillor of the South African Radio League with the portfolios of  Editor of Radio ZS, the journal of the SARL, IARU liaison, Club liaison and SADC liaison. Member of the South African delegation to the IARU Region 1 Conference in Lillehammer Norway (Sept 1999), Davos, Switzerland (Sept 2005) and Cavtat (Nov 2008).
President of the SARL 2010 and 2011
IARU Region 1 Secretary since 31 December 2008 to 1 November 2017
Enjoy contesting – local and international contests using ZS4BS and during IARU HF Contest ZS0HQ.
Member of the SA Scout Association, served as Troop Scouter at 13th Bloemfontein (Grey College) Scout Group and also Assistant Area Commissioner for Adult Leader Training for Central Area, SASA. Also Area JOTA Co-ordinator.
A member of the Orange Free State Philatelic Society. I collect Scouts on Stamps, the Orange Free State 1868 to 1910, Queen Elizabeth II definitives (Wildings and Machin) and the first definitives of the Republic of South Africa 1961 – 74.
Served as the Computer Simulation Centre Warrant Officer at the School of Armour in the Tempe Military Base.