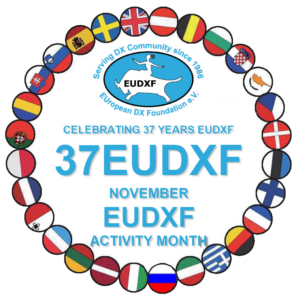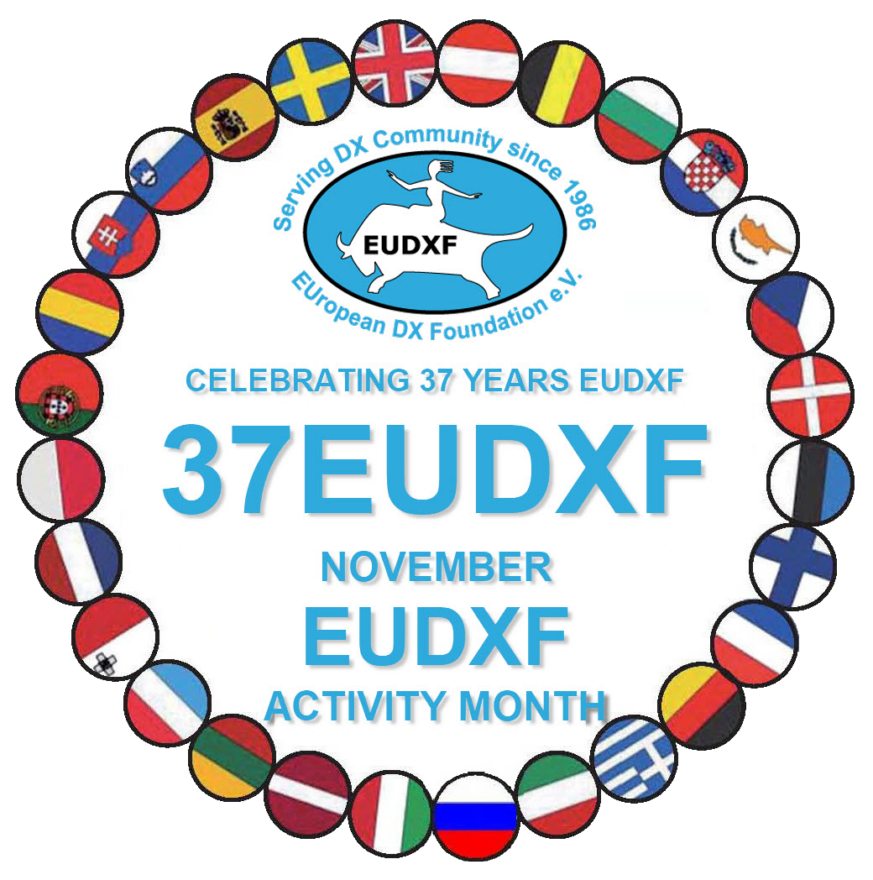 With the 37EUDXF Activity month November just a few days away we are pleased to report that two more special stations will be active celebrating the 37th Anniversary of the EUDXF.
The last additions are DU37EUDXF by Francisco DV1K and UE37EUF by the Miller DX Group.
So, 16 Special Event Stations from 8 countries have been confirmed to be active in November coming:
AX37EUDXF by VK2WN/SP7WT
DU37EUDXF by DV1K
HA37EUDXF by HA5MA and friends
OE37EUDXF by OE6VIE
OP37EUDXF by ON6CC
PA37EUDXF by PA1AW
PB37EUDXF by PB5X
PC37EUDXF by PC4E
PD37EUDXF by PD4RD
PE37EUDXF by PA3GDG
PF37EUDXF by PB7Z
PG37EUDXF by PG5M
PH37EUDXF by PA2TMS
PI37EUDXF by PI4COM
TM37EUDX by F6EXV and friends
UE37EUF by the Miller DX Group
So, november will be a real activity month with so many EUDXF Member joining the celebrations.
Tom AX37EUDXF can be found on the bands allready as his special permit started earlier.
Again this year there will be is a special 37EUDXF award available.
Details of this will follow shortly.