The November 2019 EUDXF activity month was indeed an activity month with clear presence of the EUDXF on all bands and modes.
The special 33EUDXF stations from France, Hungary, Norway, Germany and the Netherlands together made 34343 QSOs.
The special 33EUDXF award has been requested 239 by 143 different stations. Again a growth in interest in this special award.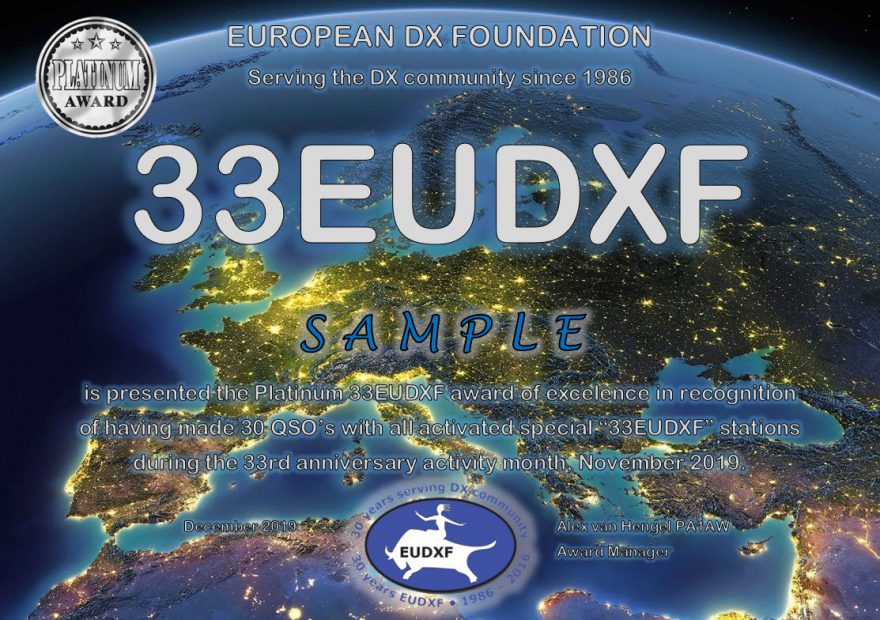 So we can safely state that the 2019 EUDXF Activity Month was a great success.