Subscribe to this website
While the AGM took place in Bad-Bentheim your President met with two of our four Japanese Life members at the Tokyo Hamfair.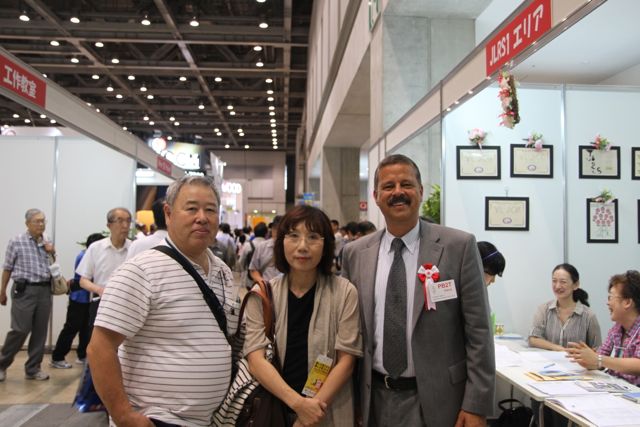 Our newest Life Member Martti OH2BH was also spotted at the Hamfair. Martti is in the Yaesu stand handing out memorial cards in honor to his farewell for DXpeditioning after 50-years of service. I can't believe this is his last farewell. Martti we are proud to have you as EUDXF Life Member.